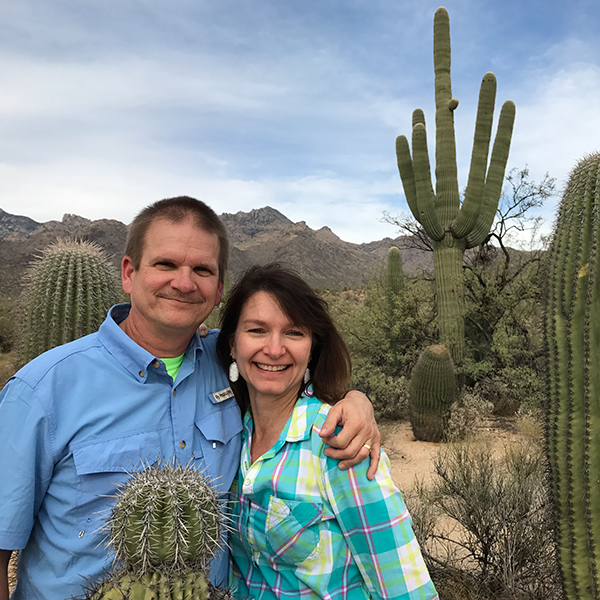 "I wasn't born in Texas, but I got here as fast as I could." I was born and raised in Oklahoma City through 8th grade. In order to be trained as a pastor of our church I attended high school at Martin Luther Preparatory School, Northwestern College, and then Wisconsin Lutheran Seminary. My first call from the Lord was to serve as a missionary in Japan in 1989.  After serving about 10 years, the Lord called me to serve as the pastor of Divine Peace. My wife, June, is my support and mother of our four children.
While serving as pastor, I have also been elected to serve as the chairman for the Commission on Evangelism, and 2nd V.P. of the South Central District.
I spent my childhood roaming the foothills of cattle country in Northern California. My mom and dad still live in the farm house I grew up in and my younger sister moved out to live in Wisconsin.
When I finished high school, I studied at Martin Luther College in New Ulm, Minnesota, where I received a Bachelor of Arts degree in Classical Languages (Greek and Hebrew) with an emphasis in Spanish. After college, I went to Wisconsin Lutheran Seminary in Mequon, Wisconsin to finish my formal training to become a pastor. During my third year at WLS, I interned for St. Mark Lutheran Church in Leesburg, FL. I graduated WLS in May 2016 with a Master of Divinity degree and was assigned to start Rockwall Lutheran.
I look forward to joining the local running scene and have already met a lot of great people through the Rockwall Chamber of Commerce. My wife Marinda loves the Texas sunshine and southern hospitality.