Worship services at Garland have a more traditional feel. You'll see the pastor in a robe and you'll sing time-honored hymns.
Sunday school for adults and Kingdom Kids all happen within the same building.
1346 Pleasant Valley Road
Garland, TX 75040
Worship: Sundays at 7:45 + 10:30 AM
Sunday School for All Ages:
Sundays at 9 AM
Bible Class: Wednesdays at 10 AM
"I wasn't born in Texas, but I got here as fast as I could." I was born and raised in Oklahoma City through 8th grade. In order to be trained as a pastor of our church I attended high school at Martin Luther Preparatory School, Northwestern College, and then Wisconsin Lutheran Seminary. My first call from the Lord was to serve as a missionary in Japan in 1989.  After serving about 10 years, the Lord called me to serve as the pastor of Divine Peace. My wife, June, is my support and mother of our four children.
While serving as pastor, I have also been elected to serve as the chairman for the Commission on Evangelism, and 2nd V.P. of the South Central District.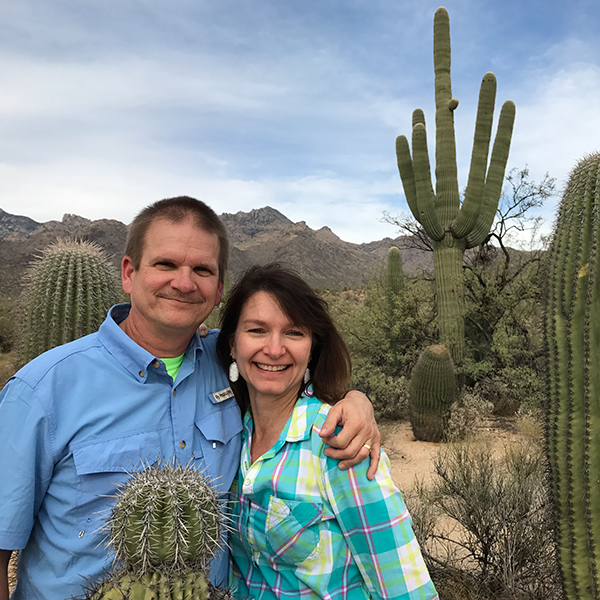 What to Expect in Garland
Every Christian church has its own style of worshiping Jesus. You'll even notice slight differences between our two campuses. 
In Garland, our pastor wears a robe and we capture a more traditional feel. We sing Christian hymns that have been passed down through generations.
No matter what, we try to create a reverent and relevant worship experience at Divine Peace. Our services meet you where you're at - whether you're brand new or have been worshipping with us for years.
Our services are generally about an hour long and liturgical in style, meaning they usually follow a similar pattern each week, including a 15-20 minute sermon from one of our pastors. The messages are relevant and applicable to life and always based on God's Word.
Sometimes it's helpful to know how others will be dressed. In Garland, our pastor wears a robe and the service style is more traditional. 
That said, there is no dress code at any of our locations. Come as you are!
We love having children in the service. We believe that worshipping together as a whole family is important, so children are always welcome.
We also know that sitting still for an hour can be tough on little ones, so you'll find activity bags, along with a separate nursery, should you need them.
We've also got a special connect group, just for kids. Learn more about Kingdom Kids here.
Experience Worship at Garland