About Our Rockwall Campus
Worship in Rockwall happens in a casual and relaxed atmosphere. Pastor Gunnar preaches in jeans, we sing both traditional and contemporary songs and are led by a piano or guitar.
Adult Bible Study happens in our Gathering Space (the Fellowship Hall) and Kingdom Kids takes place in our church building.
305 S Fannin Street
Rockwall, TX 75087
Worship: Sundays at 10:30 AM
Sunday School for All Ages:
Sundays at 9 AM
I spent my childhood roaming the foothills of cattle country in Northern California. My mom and dad still live in the farm house I grew up in and my younger sister moved out to live in Wisconsin.
When I finished high school, I studied at Martin Luther College in New Ulm, Minnesota, where I received a Bachelor of Arts degree in Classical Languages (Greek and Hebrew) with an emphasis in Spanish. After college, I went to Wisconsin Lutheran Seminary in Mequon, Wisconsin to finish my formal training to become a pastor. During my third year at WLS, I interned for St. Mark Lutheran Church in Leesburg, FL. I graduated WLS in May 2016 with a Master of Divinity degree and was assigned to start Rockwall Lutheran.
I look forward to joining the local running scene and have already met a lot of great people through the Rockwall Chamber of Commerce. My wife Marinda loves the Texas sunshine and southern hospitality.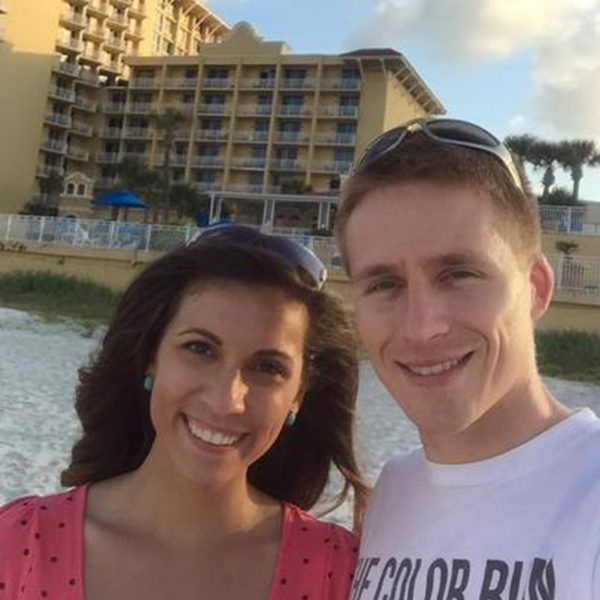 Get Connected in Rockwall
What to Expect in Rockwall
Every Christian church has its own style of worshiping Jesus. You'll even notice slight differences between our two campuses.
In Rockwall, you'll experience a relaxed atmosphere. Our pastor preaches in jeans and we enjoy both modern and traditional music during our worship services.
No matter what, we try to create a reverent and relevant worship experience at Divine Peace. Our services meet you where you're at - whether you're brand new or have been worshipping with us for years.
Our services are generally about an hour long and liturgical in style, meaning they usually follow a similar pattern each week, including a 15-20 minute sermon from one of our pastors. The messages are relevant and applicable to life and always based on God's Word.
There is no dress code at any of our locations. You'll see some people dressed in jeans and a polo, and others will be dressed in khaki shorts and a t-shirt. Come as you are!
We love having children in the service. We believe that worshipping together as a whole family is important, so children are always welcome.
We also know that sitting still for an hour can be tough on little ones, so you'll find activity bags, along with a separate nursery, should you need them.
We've also got a special connect group, just for kids. Learn more about Kingdom Kids here.
Experience Worship at Rockwall